Dog Breed Pictures and more!

Dog-Pictures.co.uk provides a fun way to look up pet dog breed pictures, dog posters, find dog breed information on dogs and choosing a dog or puppy to add to their family! And you don't want to be without dog insurance.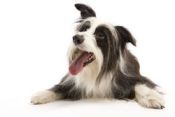 If you want to send in your own dog photos please email them to me here
More than just Dog Pictures!...
... At dog-pictures.co.uk, we've covered plenty of 'how to' info for all you dog lovers out there:
We have a growing dog training and dog healthcare section on topics such as: Choosing a Dog, Dog Questions, Dog Training, Dog problems, and much more --all dedicated to our wonderful pet dogs!
We're always adding something new like fun dog photos, cute puppy photos, funny rodents, dog training stuff, pet products and more! There's also plenty of dog supplies to choose from!
One thing I always harp on about with regards to responsible dog ownership is dog insurance, I know so many dog owners who didn't insure their dogs and when something did happen they had to pay the full whack for getting it sorted, whether it was a broken leg or some kind of operation. Make sure you insure your pet!
Dog Breeds & Pictures:

Here's a list of all the dog breeds, with breed descriptions and photos:
Akitas Airedale Terriers American Bulldog American Pit Bull Terrier Australian Cattle Dogs Bassett Hound Beagles Bichon Frise Bernese Mountain Dog Border Collies Border Terrier Boston Terrier Boxer Dogs Bull-Terriers Bulldogs French Bulldog Miniature Bulldog Bullmastiff Cane Corso Cavalier King Charles Spaniel Chihuahua Chow chow Cocker spaniel Dachshund Dalmatian Doberman Dogue de Bordeaux English Mastiff English Setter English springer spaniel Fila Brasileiro German Shepherd German shorthaired pointer Golden Retriever Great Dane Greyhound Irish setter Irish Wolfhound Jack Russell Terrier Labradoodle Labrador Retriever Maltese Dogs Miniature Pinschers Mixed Breeds Neapolitan Mastiff Newfoundland Dog Old English Sheepdog Pekingese Pit Bull Pointer Pomeranians Poodles Pugs Rhodesian Ridgeback Rottweiler St Bernard Schipperke Schnauzer Scottish Terrier Shar Pei Shiba Inu Shih Tzu Siberian Husky Staffordshire Bull Terrier Yorkshire Terriers Weimaraner Welsh Corgi West Highland Terrier Whippets
Sites we like:
Christian online high school Bible based and values driven.
Complete an accredited paralegal certification program today at Washington Online
We've found a relatively new dog site about dog shampoo, covering everything about taking care of your dogs coat with natural dog shampoos and where to buy dog shampoo as well!
Site Map